---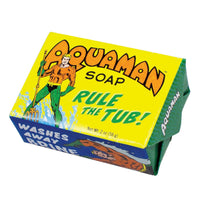 Wash up in the shower! Wash up in the tub! Whatever you do, don't wash up on the shore! Great Neptune!
[fresh milk, cocoa butter]

Try the rest of our FOAM SWEET FOAM soaps!

Does ordinary soap leave your bathroom dull? Make your sink or tub interesting with these smart little soaps!

Ponder.
Rinse.
Repeat.

2 oz. / .56 g. 
NOT TESTED ON ANIMALS 

Made in the USA.