---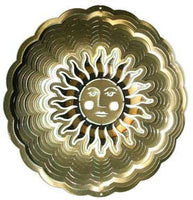 These beautiful Eycatchers are just stunning when they spin in the breeze!
They are created on a durable 18 gauge steel, then painted the same way cars are with a powder coating.  They are rust resistant and perfect for inside or outside viewing pleasure.
They can also be hooked together to mix and match and form longer sculptures.
Approx. 10-12"